Last week was a roller coaster, and the ride is not yet over. There were planned events and then there was "news". Some of the news was good. Some of it was exciting or nerve-wracking. But some… not so much. Personally and professionally, I was quietly freaking out.
Easter Morning: An "Up"
The best thing about last week was Easter morning. We held our first large family gathering in over a year. I have three sisters, a brother, in-laws, and numerous nieces and nephews. Luckily the weather was beautiful. We didn't hug (still taking CoVid precautions), and we mostly hung outside, only going inside to refill our plates or coffee cups. The little kids had an Easter egg hunt. It was fun to watch them finding the treats and filling their bags. We came home with a bag full of leftovers, stunning yellow tulips, and a fragrant hyacinth.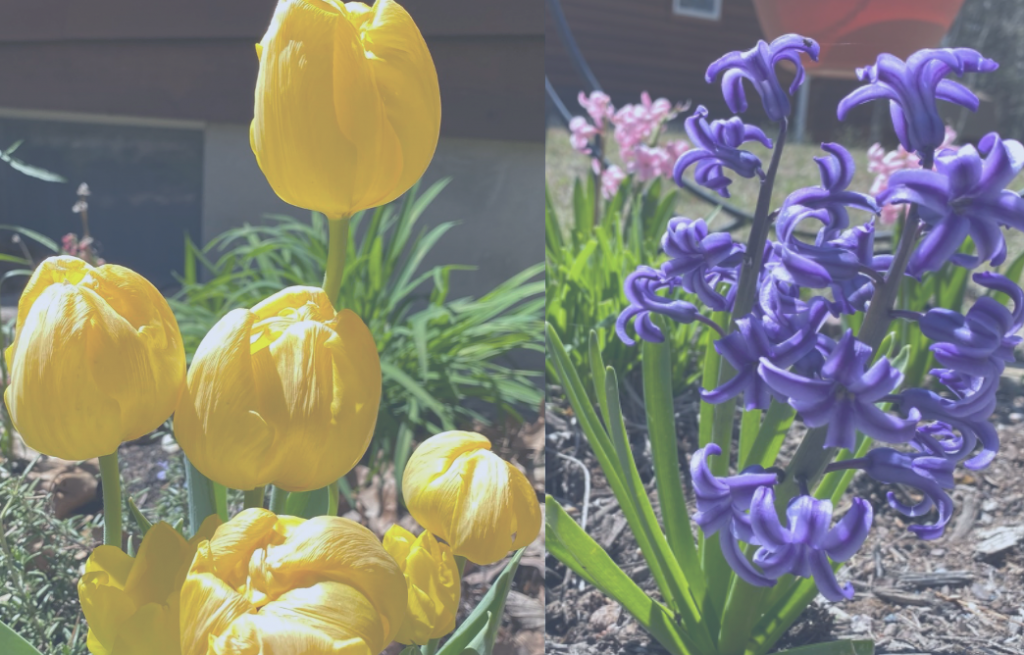 Road Trip Postponed: A "Down"
We planned and packed all week for the road trip that never was. At least not yet. An undetermined schedule is difficult for me, so I am quietly freaking out about that, too.
Writing: "Ups" that had me Quietly Freaking Out
NYC Midnight Short Story Challenge 2021
Last Wednesday night, I found out that I made it through to Round 2 of the NYC Midnight Short Story Challenge 2021. A gamut of emotions flooded me: pleased, excited, and anxious.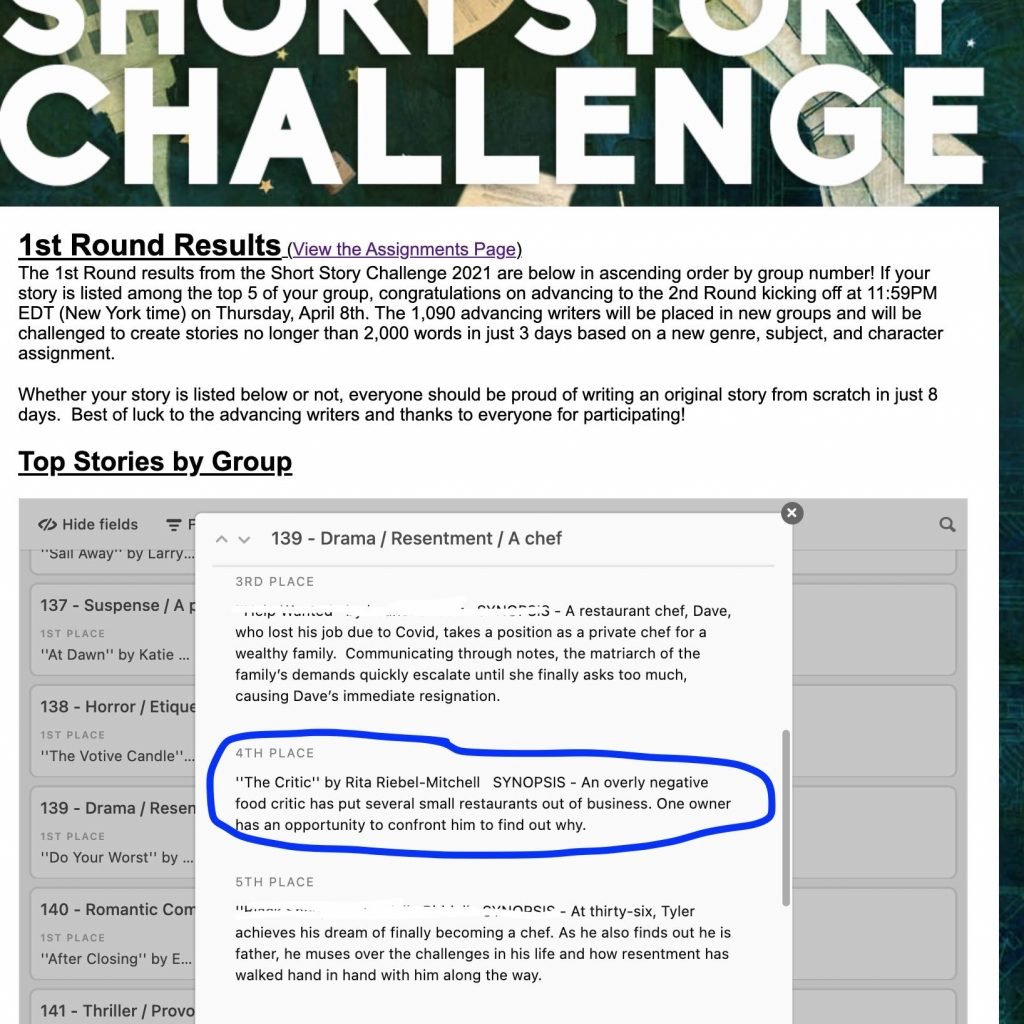 My assignment, posted on Thursday night, was Political Satire (genre), Damage control (subject), and an insider (character). Although I have followed politics closely over the last five years, I never wrote anything even closely related to political satire. I was intimidated and quietly freaking out.
For this round, I had to write a short story (max. 2,000 words) within three days. I spent day one researching how to write political satire and brainstormed ideas. I wrote the first few paragraphs for three different stories, and the fourth one finally seemed to work for me. On Sunday, I edited and finalized the story, submitting it about an hour ahead of the 11:59 PM deadline. Whew! Results will be announced in May, just before the third round begins on May 21.
The 1,000 Word Herd Flash Fiction Competition
Year 2 of the 1,000 Word Herd Competition began and ended last week. My prompts were "Bouncer" and "Palm Tree." This one was a week-long competition, so I wasn't quite as frantic. My "in-house beta reader" said my story was a little too predictable. We'll see what the judges think. Results for this competition will be announced in June.
Sad Family News: Another "Down"
Meanwhile, we had a death in the family on Thursday. Sadly, my sister's husband passed away, not unexpectedly, but still tragic (Not CoVid). I'm not sure if anyone can really help someone cope with that type of loss, but the family is trying to be supportive. Meanwhile, we are all quietly freaking out.
It's said that sad (or bad) things come in threes. So it was last week. A close cousin was admitted to the hospital (again, not Covid), and a nephew's dog was hit by a car and seriously injured.
Okay, Universe. No more, please?
Looking Ahead
Our above-mentioned road trip is indefinitely postponed for now. We might fit in a shortened version in the near future. If we do, I'll be sure to take lots of scenic photos and include them in a travel post when we return.
How was your week?
Was your week a roller coaster or a gentle sailboat? Are you quietly freaking out? Tell me about it in the comments below.